All Roads Lead to Rome Bigger Picture Challenge
Our interpretation of All Roads Lead to Rome is 'There are many different ways to accomplish the same thing' and we celebrate that in The Bigger Picture Challenge.
It is believed (although disputed by the scholars of course) that when Emperor Caesar Augustus erected a monument in the center of Rome known as the Miliarium Aureum that all distances in the Roman empire were measured from that point ... fascinating huh?
And all roads lead into Rome rather than connecting the smaller cities, which could have joined forces to stage an uprising against Rome.
Our Bigger Picture Challenge of All Roads Leads to Rome is a playful spin on the distance from the most Northern Part of Italy to the most Southern Part.
From Alto Adrige to Calabria below the distance is 1459 kms (roughly 906 miles)
Using a combination of the figures mentioned above - have fun making up your own challenge distances for example.
One month you may wish to try swimming 14kms
Another month you may wish to run 14 miles a week, or 45kms in the month
Or perhaps in one of the month's you may wish to cycle 14kms a day or 459 in the month
Maybe you are a miles person - Run 90 miles in the month?
Mix it up a bit, have a go at cycling, swimming, running and increase those distances as you progress throught the year!
I think you get the idea - Enjoy playing with the combinations of the distance and make sure you sign up to each month so that you complete a full 12 months of exercise and complete your very own Bigger Picture.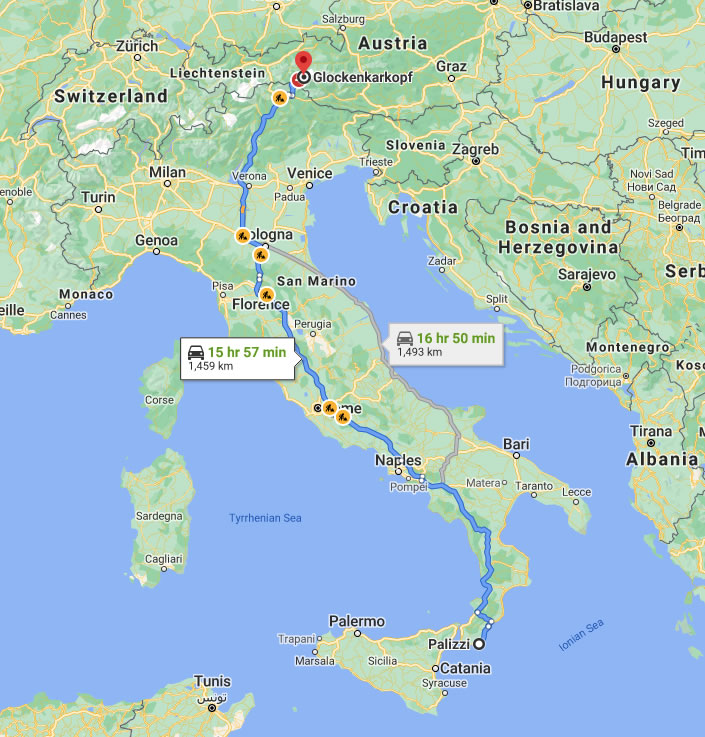 We will be with you all the way - doing our bit to keep you motivated.
Your first month starts when you sign up.
Included in this First month is
A downloadable Commitment Statement - Please add your Name, sign and date it and share to your social media
One White Picture Frame (no smaller than 8 x 10 inches
One Black and White Placeholder (Representative of the challenge you have selected)
The first Reward Disc for the challenge you have selected is sent AFTER you have completed your monthly exercise and uploaded your proof to your TBPC website profile
Certificate of Completion (sent at the end of the Year) as a downloadable item for you to print and display as you wish
A small donation from us to your chosen charity - just for taking part.
It's time to test your endurance Gladiator Style
| | |
| --- | --- |
| Postage Fee: | £5.95 |
| Initial Duration: | 1 month |
| Month 1 Price: | £35.00 |
| Recurring every: | 1 month |
| Price: | £15.00 |
These are Back Catalogue ONLY:
You do NOT need to buy these individually! You get Months 1 and 2-12 in the subscriptions. These are only for if you miss a month and need to complete your picture after your subscriptions to this challenge have ended.
What is the Bigger Picture Challenge?
How does it work?
First, mentally commit to one of our 
12 month virtual challenges
. Yes 12 months! Paid monthly to keep it affordable
Your first purchase will be the destination's 'Month One Package'. 
Month One contains:-
A Framed Destination 8"x10" Bigger Picture Placeholder-yes it is full of holes!   **This is the KEY to keeping you motivated**
A downloadable challenge statement for you to sign and share on your social media groups or show your friends
Your first 'Reward Disc' 
You have 28 days to complete your first month.  Upload your proof in our members only login area and wait for your Reward Disc to arrive.  Insert this into your destination placeholder
Month 2 through to 12 is via a low-cost subscription.  Commit to your miles (via members area) at the beginning of the month, submit your proof at the end of the month, receive and add your Reward Disc.
No one wants a picture full of holes, right? 
Watch your Bigger Picture develop as your health benefits

Keep your BIGGER PICTURE CHALLENGE frame in a prominent position to motivate you each day - it is incredible how addictive it becomes as watch your Bigger Picture develop to a beautiful reminder of your success. 
Your physical health benefits, your mental health improves, you form great new habits and maybe even dicth some bad ones, local businesses benefit, charities benefit and the planet benefits.
*** Its all part of the Bigger Picture that starts with you taking the first determined step ***